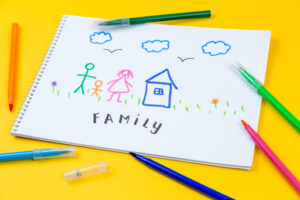 Low self-esteem (LSE) is a thinking disorder, and a hereditary condition developed early in childhood. This imbalance in thought processes sets us on a path of negative self-talk, feeling unworthy, unlovable, unacceptable that often never goes away. This condition stays with us for almost all our lives if we don't take active steps to address and correct it. It's a versatile thinking disorder that can stem from a distant relationship with a parent and one that borders on suffocating affection, which makes LSE so familiar.
Unfortunately, low self-esteem grows to impact all areas of your life – personal relationships, career path, and even parenthood.
Parents with LSE are more likely to pass it on to their children.
Low self-esteem usually encourages negative traits, and behavioral patterns, that are more likely to be carried on by our offspring. For example, if a parent suffers from LSE, this means they will constantly be putting themselves down, self-deprecating, and belittling their achievements. 
Many parents mistakenly assume this doesn't matter if they treat the child alright. This belief is the same wrongful mentality that parents in abusive relationships or struggling with other mental afflictions. 
We assume that the way we treat our kids is what makes the biggest impression on them. Naturally, we trick ourselves into thinking that as long as we speak kindly to the child and encourage and praise them, they will turn out alright.
The parent is the child's prototype of the ideal human being.
You need to remember here that your child depends on you for everything throughout the first years of his life. Children learn by observing their parents. We are the ones who show them how to talk, how to walk, and how to behave.
Parents with abusive tendencies are likelier to breed these tendencies into their children. Bullies often imitate what they see at home.
So why shouldn't kids of LSE parents imitate what they see, also?
It's a common assumption that kids don't know what's going on, but it's, in fact, dangerously wrong. Studies have shown that children begin to recognize and assimilate their mother's moods and behaviors by 18 months, making it safe to assume that by age 3, or 5, the instinct to mimic these moods and behaviors already solidifies inside the child's brain.
Thus, the child will pick up the way you treat yourself (and others) and treat themselves that way because, in their mind, that is the correct way that people act.
LSE in parents => Overpraise => LSE in children
Regardless of why low self-esteem forms in the parent, it leads them to take an overly proud attitude towards their children. Because the parent has LSE and thus underestimates his achievements, he will also overestimate the child's achievements to compensate.
However, research has shown that overpraising a child can undermine their perception of effort, success, and thus, of self. In many ways, it is even more crucial that parents with LSE seek out a recovery plan and treatment, both for themselves as well as for the little lives they're shaping.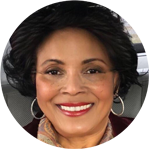 Debra Cruz
Debra Ann Cruz, C.E.A.P., C.E.C., L.P.C., is a Certified Employee Assistance Professional, a Certified Executive Coach, and a Licensed Professional Counselor, and author of the upcoming book THE S.W.E.E.T. Spot of Self-Esteem for Women of Color. You can learn more about her at debra@debraanncruz.com.